Ultrasound Center 3D, 4D, 5D/HD Live, and 8K Hyper-realistic Enhanced
We are able to do gender as early as 6 weeks via blood and 15 weeks via ultrasound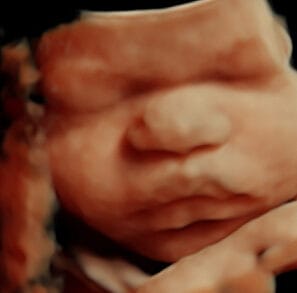 3D ultrasound
3D ultrasound is a diagnostic imaging technique that uses high-frequency sound waves to create images of organs and other internal structures. It is a variation of this technology that allows doctors to see three-dimensional images of the fetus inside the womb. This can provide valuable information for pregnant women and their doctors, including the baby's sex, heart rate, and position in the womb.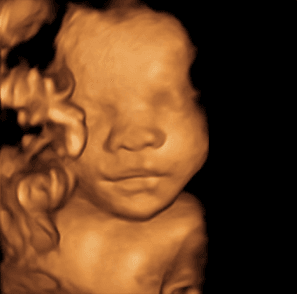 4D Ultrasound
4D ultrasound is a new technology that creates a three-dimensional image of the baby in the womb.
This technology gives parents a better view of their baby and allows them to see the baby's features and movements.
In our gender reveal clinic is also diagnosing birth defects and other problems with the baby.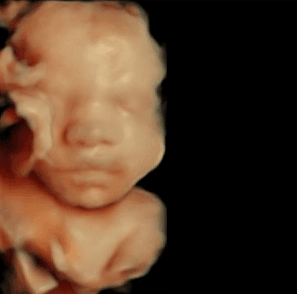 5D/HD Ultrasounds
Ultrasounds have come a long way over the years. 5D/HD ultrasounds are the latest and most advanced technology. They provide stunningly clear images of your baby in the womb. You can see your baby in amazing detail, from their hair to their fingers and toes. 5D/HD ultrasounds are completely safe and provide a unique bonding experience for parents-to-be.
Capture Your Baby's First Moments
gender reveal clinic near me
Sweet Baby Face gender reveal clinic of Louisville & Elizabethtown offer the finest HD/5D prenatal ultrasound experience available.
Combining cutting-edge technology with a spa & theater environment, we bring unbelievable images of your unborn baby to life!
Now you can see your baby up close and personal with a 3D/4D & HD ultrasound from Sweet Baby Face!
Have you been to another 3D, 4D, HD facility and not gotten good shots?
Bring their pictures to us, and get a special package. Call for details to our gender reveal clinic!
Ask us about our Military and Returning Customer Discounts!
If baby does not cooperate you may return for a second visit at no additional charge to you within 1 week of your original appointment.
Check Us Out on Social Media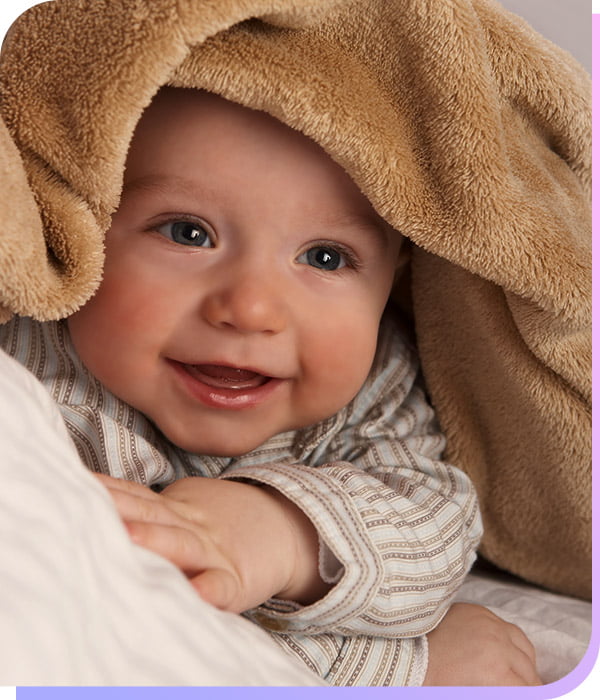 Heartbeat Animals
We can record your baby's heartbeat
into a keepsake animal.

Qualified Staff
Our 3D/4D HD Sonographers are
registered RDMS.

Relaxing Environment
Come enjoy your ultrasound session in our
relaxing studio.
The journey to parenthood is a magical experience filled with love, excitement, and curiosity about the unborn baby. With the advent of 3D ultrasound technology, expectant parents now have the incredible opportunity to witness their little ones in breathtaking detail. We at Sweet Baby Face, a renowned facility with branches in Louisville and Elizabethtown, have…
I'm only 15 weeks and I've already gone twice! Such a wonderful experience
Porsche Bancroft
2023-06-14
We had a very stubborn boy the first time we scheduled with this place. We are from Indianapolis and was in the area and wanted to see about seeing his face he was head down and facing my back so the tech couldn't get any good pictures. They offered us a rescan free of charge. Today was our rescan and I'm nothing but happy!!! Yolanda was a great tech very nice and friendly and made todays appointment amazing for us. We got to see his face and I'm nothing but in LOVE 😍 I would recommend them to anyone looking for a 3d ultrasound facility.
As expectant parents eagerly wait to meet their little one, the sweet baby face ultrasound is a revealing glimpse into the growing life inside the womb. Through advanced 3D/4D technology, this ultrasound provides a vivid representation of the baby's features and movements. With early gender determination, parents can start planning and dreaming about their future son or daughter with even more excitement. The ultrasound offers a clear view of the baby's face, providing a special opportunity for bonding and connection with the little one before they enter the world. During the sweet baby face ultrasound, parents can witness the baby's tiny fingers, toes, and nose. The detailed imagery allows for a personalized and unique keepsake to treasure for years to come. The knowledgeable staff guide parents through the process with care and expertise, making the experience comfortable and memorable. Overall, the sweet baby face ultrasound is a breathtaking moment in any pregnancy journey. With its cutting-edge technology and early gender determination options, it offers a special glimpse into the precious life growing inside. Whether it's to celebrate a pregnancy milestone or connect with the baby on a deeper level, this ultrasound is an invaluable experience for any parent-to-be.
Editing to add: Lisa gave me her cell number to call and fixed this immediately! So thankful for how kind she was as well! I have always had good experiences from sweet baby face in the past so I chose to go to them for my sneak peek gender test. The results said male and we decided to go for the 15 week gender scan to verify and the lady said "are you sure it said male because this is for sure a girl" (definitely is a girl lol) but I've called the office several times asking if they give the refund or if sneak peek does and they always say they'll call right back to let me know and never do. It's getting ridiculous because this has been going on for almost 6 months and I just need an answer??
This was such an amazing experience and the ultrasound technician was absolutely amazing! We even got a little stuffed dog with our baby's heartbeat. As a first time mom I am very happy we got to do the 3D and 4D ultrasound!
I've been multiple times during my pregnancy with my first including finding out the gender with them! They are so nice and amazing! Their appointment times range so it worked with our whole family's schedule!
Savannah Stover
2023-04-11
We had a lovely experience today and the girl who was training did a wonderful job. So glad to find out we are having a boy. Will be doing this for our next pregnancy as well!
Scheduled a 3D/4D ultrasound with my first child. The staff was extremely friendly and accommodating to make sure that you are satisfied and get some good pictures of your sweet baby! Definitely recommend ❤️
Korinne Henrickson
2023-01-07
I have done a blood test and two ultrasounds with Sweet Baby Face. At 9 weeks, I did a Peekaboo blood test that unfortunately got damaged in the mail before I could get results. Sweet Baby Face brought me in the same day to re-do the test with Sneak Peek and we got the results in two days (spoiler alert, they were correct!). At 14 weeks I had a scan scheduled for my entire family (including many from out of town) to attend for Christmas. Unfortunately when we got there the probe was broken and they had no way to complete the scan. Obviously, I was not thrilled with that, BUT we came to an agreement to do two separate scans (no additional cost) - 1 the next morning and 1 the following week which still allowed all family members to attend one of the two. The scans were fantastic. We got great pictures - even some 3d thrown in - confirmed gender, and have an account to see the videos any time we want. While there were definitely bumps in the road, I was happy how things were handled and ultimately thrilled with the services I received.
Had a great experience with our gender reveal today!
Booking or Have a Question about gender reveal clinic?
Call us : (502) 509-1003 or schedule your appointment online below.